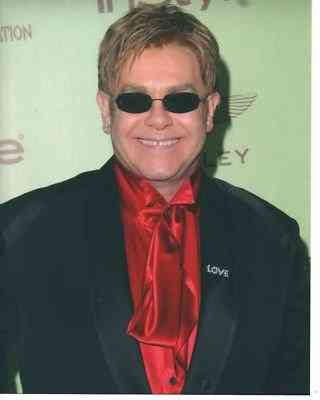 Sir Elton John has marked many milestones in his life. He has sold millions of records and even sung at the wedding of conservative talk show host Rush Limbaugh. Those two accomplishments alone prove that Elton John has lived a full life.
He's also blazing a trail for gay marriage in England. Back in 2005, he and his partner David Furnish filled out the paperwork to become a legal civil partnership when England first passed the civil union law. Now that England has just recently begun to legally re-define marriage, Elton John and his partner David Furnish are heading for the altar.
The two are looking for a small yet "joyous" wedding in May. The two will have their children in attendance. I didn't know they had children. Not sure if they are adopted or how that came about.
Tweet congratulations to Elton John and his partner David Furnish.
Elton John is an amazing singer and is back in the charts this year with the 40th anniversary edition of Goodbye Yellow Brick Road.
Check out his latest at Amazon.com -> Goodbye Yellow Brick Road (40th Anniversary Super Deluxe Edition)