If you've read this blog for any amount of time, you know I'm all about helping others and adding value to the lives of my readers.
Today is the day I ask you for your help. If you know the answer to the following question, please leave a comment below. If you don't know the answer to the question, please share this post with those in your social networks. I really would appreciate it.
Oh, and before you ask, "No, I have not found anything about this on the SWIFT theme forum and I cannot at this time afford to join the forum which I think is $59.00 to become a member with posting privileges.
Here are the problem I need fixed on my PizzaSpotz.com website.
I am using the SWIFT theme and have the reading settings set to "show latest posts."
I do not know how to configure the site so I can use the meta description for the blog so it doesn't show the following in Google search results when someone searches "pizza blog":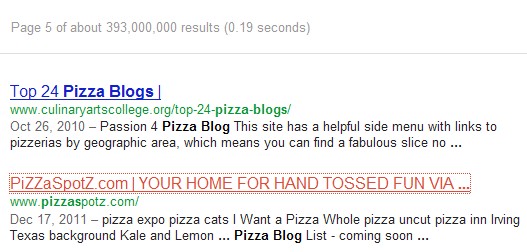 .
I want to have an accurate description of the site show up in Google, not a bunch of jibberish. I also want the date to disappear.
A second thing I would like to accomplish is getting rid of the word archive which shows up in the Google search results: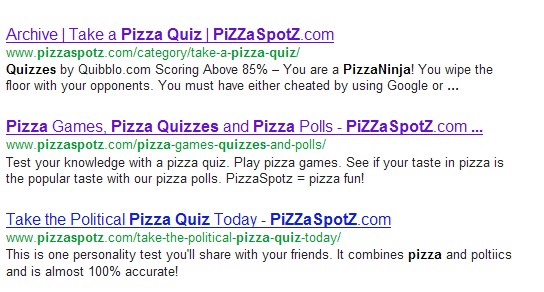 .
I have looked in every single theme file except for ones like "comments" and "footer" which obviously wouldn't include that code I need to change. I've found nothing. Only in the header file did I find the word "Archive." as a text that could be modified.
I am looking to remove the word "archive" in case I can't get the first problem fixed. This way, I'll just begin promoting my site with the PizzaSpotz blog instead of the front page I now have. At least in that way I'll have control over the description which shows up on Google.
Any help you can offer is greatly appreciated.
Brian
.